Home > Products > Healthy Feet & Walking, Store > Wound Care > Silicone Tape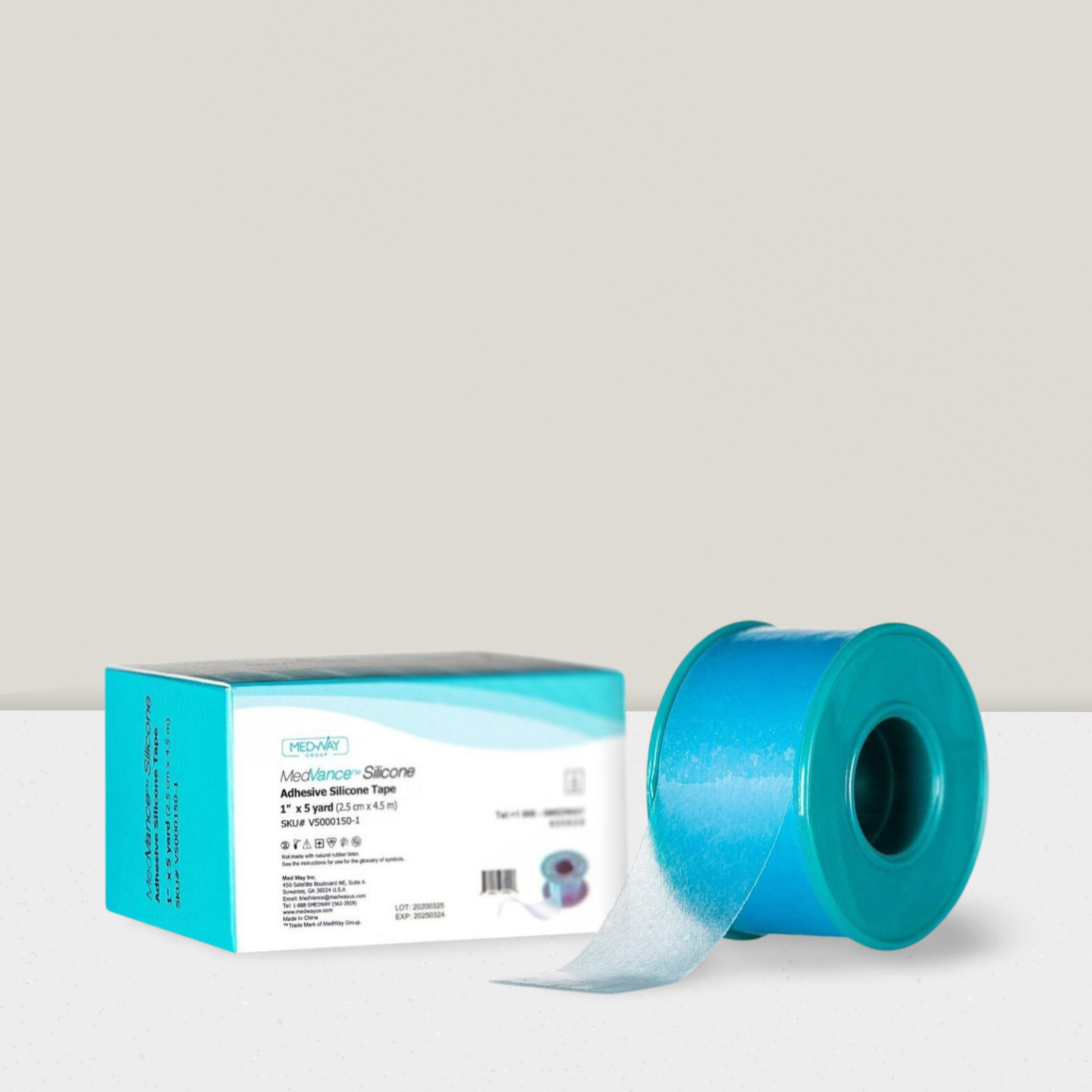 Silicone Tape
Introducing Silicone Tape This premium hypoallergenic wound care blister tape is perfect for quick and practical application. Our tape supports wounds, incision lines, scars and so much more while delivering a supply of silicone to improve its appearance over time. It
Here are some of the key features and benefits of Silicone Tape:
Waterproof and REUSABLE: Our silicone tape is completely waterproof, keeping your wounds protected and dry no matter what the situation.

Low friction: The low friction of our tape on the skin reduces discomfort and irritation, making it perfect for those with sensitive skin.

Easy to tear: No need for scissors or any other tools, our tape tears easily for quick and practical application.

Hypoallergenic: Made with premium hypoallergenic materials, our tape is perfect for those with sensitive skin or allergies.

Topical scar and wrinkle treatment: Our tape supports your incision line while delivering a supply of silicone to the scar, improving its appearance over time. Great for laugh lines and other wrinkles!

DIY application: Apply our silicone tape at home with ease and experience professional-grade wound care in the comfort of your own home.
Overall, the Silicone Tape is a must-have for every first aid kit. It's versatile, easy to use, and delivers unmatched benefits for all your wound care needs. Get yours today and start experiencing the difference!