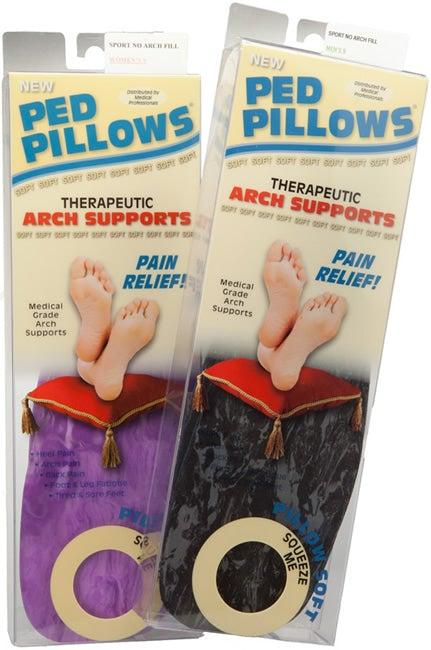 Ped Pillows
Say goodbye to heel pain, foot pain, and bunion pain with these amazing inserts.
Ped Pillows are designed to provide the necessary support for your daily activities, making them the perfect substitute for custom casted foot orthotics. Dr. Joseph E. Mechanik, a renowned expert in foot care, is proud to recommend these inserts to his patients.
They are adaptable to many different types of shoes, making them a versatile choice for anyone looking to improve their foot health. These inserts have been life-changing for numerous individuals, providing them with the support they need to go about their day with ease.