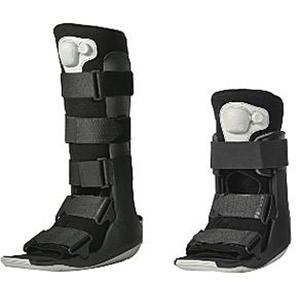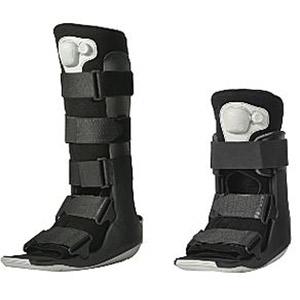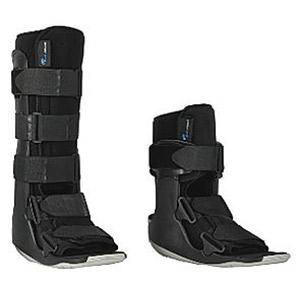 Pneumatic Fracture Walker
THE WORLDS MOST ADVANCED WALKER
INSPIRED BY THE PURSUIT OF PERFECT FUNCTION AND ANATOMICAL PRECISION
The all-new Generation 2 walkers are masterworks of engineering. The dynamic re-design delivers a new level of comfort and performance that stands without rival.
Ultra Low Profile

Ultra Light Weight

The Intuitive edgeless sole delivers 3-Dimensional gait and easy pivoting

The Uniquely sculpted design has unique Pre-Relieved contoured areas for patient comfort and safety

The contoured struts are flared to fit the extremes of patient anatomy

Available in a Tall and a Short version,
Air and Non-Air

Low profile, rounded sole for stable, instinctive maneuverability in any environment or walking surface.
INDICATIONS:
Soft Tissue Injuries
Grade 2 and 3 sprains-Stable fractures

Post-Operative use

Trauma and Rehab