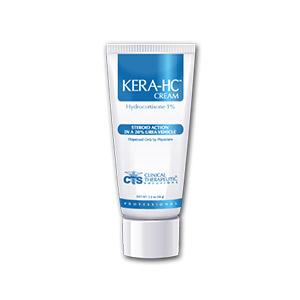 KERA-HC™ CREAM Hydrocortisone 1%
Say goodbye to uncomfortable and itchy skin and hello to a smooth, healthy-looking complexion with KERA-HC™ CREAM.
We are thrilled to introduce you to KERA-HC™ CREAM - a soothing and effective solution for those struggling with dry, damaged, and irritated skin. Our unique formulation is not only paraben-free, but it also boasts a smooth and silky consistency that feels great on the skin.
Our cream contains 1% Hydrocortisone, a safe and trusted ingredient that provides temporary relief from itching, inflammation, and irritations associated with conditions like excessively dry skin, eczema, and dermatitis. But that's not all - we've also included a 20% Urea Vehicle, Aloe Vera, and Vitamin E to provide extra moisture to your skin, which is essential in breaking the Itch/Scratch Cycle associated with: Xerosis, Eczema, Dermatitis, and other causes of mild non-infectious skin inflammation.