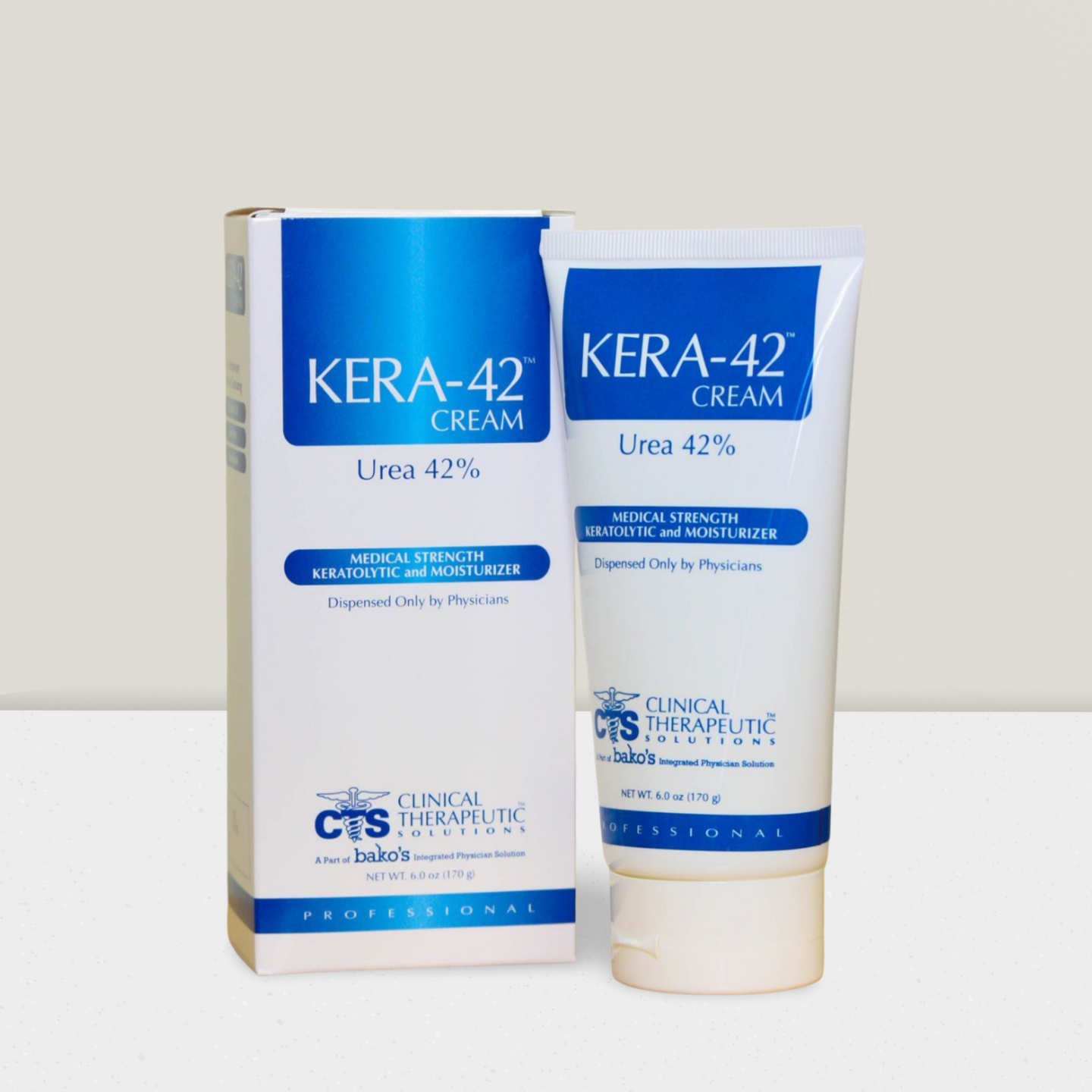 KERA-42™ CREAM
KERA-42 CREAM is a high-quality, medical-grade formulation designed to treat calloused, rough, and dry skin. With its powerful keratolytic and moisturizing properties, KERA-42 CREAM effectively exfoliates dead skin cells while providing much-needed moisture to the new cell layer, creating an optimal environment for healthy skin.
In addition to its core ingredients, KERA-42 CREAM also contains tea tree oil, aloe vera, and antioxidants, all of which work together to provide additional nourishment and hydration to the skin. This unique blend of ingredients helps to soothe and heal irritated or damaged skin, leaving it feeling soft, smooth, and healthy.
With its safe and effective formula, KERA-42 CREAM is an essential addition to any skincare routine, particularly for those with calloused, rough, or dry skin. Whether you're looking to heal cracked heels, smooth rough patches, or simply maintain healthy skin, KERA-42 CREAM is the perfect solution.