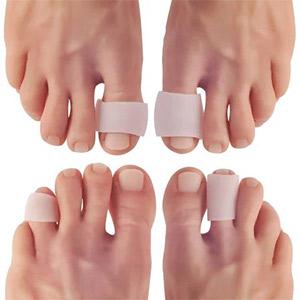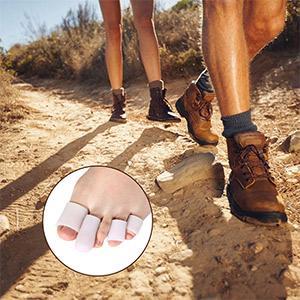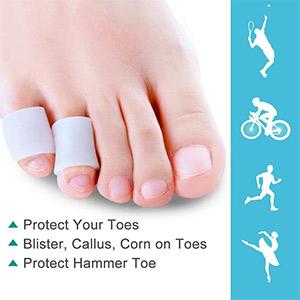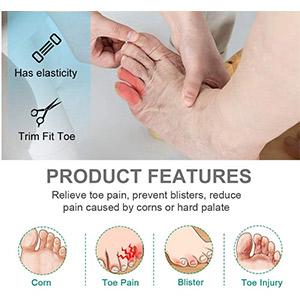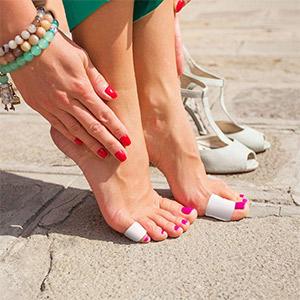 Silicone Gel Toe Sleeve Protector
Used for: Painful Corns, Ingrown toenails, hammertoes, or rubbing toes. Reduces friction.
Helps reduce discomfort caused by corns, blisters, and ingrown nails, nail problems, hammertoes, over- or under-lapping digits, keratotic lesions, or partially amputated digits

Cuttable: Fits toes and can be cut or trimmed easily to the size required with scissors.

Reusable: Hand wash gently with clean warm water and air dry. If they become sticky after time reapply talcum powder to restore to original condition

Material: Soft, comfortable, and stretchable toe sleeves, made of 100% silicone gel for all-around protection, soften and moisturize the skin.