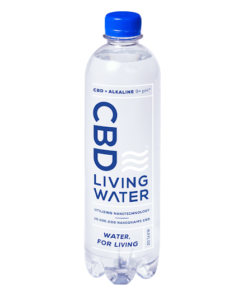 CBD Living Water
CBD Living's flagship product is CBD Living Water. This product offers consumers a great tool for general health and hydration, in conjunction with nano-CBD technology and your daily dose of CBD.
CBD Living Water is made using nanotechnology, in which tiny nano-sized CBD molecules are infused in approximately 9+ pH water. This production method ensures the highest bioavailability on the market and easy absorption into the body.
CBD Living's products are Lab tested
and made with 100% organic CBD extracts.
CBD Living Water Effects
CBD Living Water helps the consumer maintain homeostasis in the endocannabinoid system. The CBD infused into our water acts on CB1 and CB2 receptors.
Ingesting CBD on a daily basis is a good way to achieve overall health and wellness.